My Book Boyfriend is a weekly meme, hosted by
Missie @
The Unread Reader
, in which we swoon over boys in books!
Here is how
My Book Boyfriend
works:
On Wednesdays, make a post about a fictional boy that totally made you swoon! In your post, make sure you include your book boyfriend's stats, a picture of what you imagine he looks like and some quotes from him that had you at hello. Credit the book and please include page numbers when you can.
I know that we're supposed to do this meme on Wednesdays,but as I already mentioned before in my "Waiting On" Wednesday post,I had a really tight schedule yesterday so could not sit on the computer.I really hope that you'll forgive me,Missie! :(
I've picked this week's Book Boyfriend from
Of Poseidon
by Anna Banks.His name is Galen I'm going to portray him the way Ms.Banks described him in the story,like a HOT Italian model. I know right!! ;)
So here's how I picture him: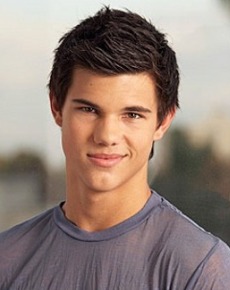 I don't know many Italian models so I settled on Taylor Lautner instead.You've gotta' admit,he DOES have a nice tan. =D
Here's another one:




Facts about Galen:
He's a mermaid,er merman.Sorry about that,Galen!
He's a prince!Of Syrena,his mermaid-y civilization.(Oh,by the way,you call his kind Syrena,not mermaids,since that would make Galen really mad!)
He's got violet eyes and dark hair.(Yes,by now you'll probably be falling head over heels for him.)
He's also an ambassador for his kind and keeps track on what us humans are doing and so that the existence of their kind does not get revealed.
Since he's a prince,he's all possessive,bad-ass and dominant !XD
Oh,by the way,I doubt that Galen ever played football.But since this photo looked so good,I decided to include it in the post.
Honestly,when did mermaids,*AHEM* Syrena,get soo hot?!Okay,I know about mermaids with their legends but what about mermen?This is obviously a new experience for me.And it's killing me that I probably won't get more of Galen until the sequel
Of Triton
comes out,which is like next year.Here are some quotes from Galen which "
had me at hello
":
"It's easy to remember, because dating rhymes with mating, and they're almost the same [...] So your mom thinks we're ma-- Uh, dating?"
"There's nothing wrong with your daughter, Mrs. McIntosh. I said we're not sleeping together. I didn't say I didn't want to."
If you haven't read
Of Poseidon
yet,
then believe me when I say that you're missing out on one of the hottest fictional male characters ever created.I've read this like almost a month ago and I still can't forget about Galen!