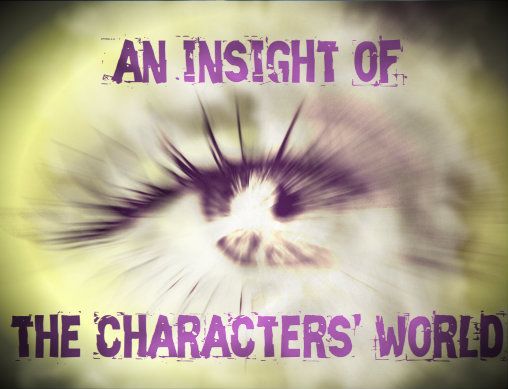 This is a feature where I ask authors to discuss about the background of their books
and share their experiences in creating the world
in which the characters are portrayed.This feature is mainly meant for authors who write dystopian,fantasy and historical YA novels.For more information on how this feature works,Click HERE .
I would like to thank Cassandra Rose Clarke,author of The Assassin's Curse,for doing such a wonderful guest post at my blog.Here's her insight of the characters' world in The Assassin's Curse.
I'm not much of a worldbuilder. In college, I had a friend who devoted hours to elaborate, Tolkien-style worldbuilding, filling up three-ring binders with notes on his world's languages, cultures, cities, and politics. He had maps.
Lots
of maps, impeccably labeled and colored in with Crayola pencils. He posted a sign on his bedroom door in the language he created, which involved not only invented words and grammar but also an invented
alphabet
. I didn't do any of those things when I wrote
The Assassin's Curse
. Most of Naji and Ananna's world came about as I wrote the story, emerging out of three things I
had
planned ahead of time: the characters, the landscapes, and the premise. There was also a fourth ingredient to that literary stew, a nonfiction book I'd read a few years earlier called
Under the Black Flag
, which looked at the period in history called the Golden Age of Piracy. The book focused mainly on European pirates, particularly those in the Caribbean, but it included a chapter (or maybe a part of a chapter; I can't recall exactly) which briefly discussed piracy outside of the West. The book mentioned a tradition of families living aboard pirate ships, and for some reason, that detail has always stuck with me.
Eventually, I managed to work it into the framework of Ananna's world, as it formed the basis for the structure of the Pirate's Confederation. However, most of the world emerged organically from the trifecta of character, setting, and premise. Setting played a big role in this, actually. When I set out to write the story, I knew I didn't want to set it in faux-medieval western Europe. The reason is pretty banal: I'm not terribly interested in medieval western Europe. I chose the desert largely because I wanted to write a story in a hot climate. I grew up in a hot place and that's what I'm familiar with — I have a peculiar obsession with weather and climate and tend to write both into my stories whenever I can get away with it! I also love the physical landscape of deserts and canyons, because I find them beautiful, and that was how I came up with Lisirra and the surrounding desert, where the first half of the story takes place.
The world's magic, on the other hand, evolved out of the characters, despite how tied it is to the landscape in-story. That was actually a decision I made early on, that the magic would reflect the people living in the world. But since place shapes us so much, the magic and the characters and the landscapes were completely braided together by the time I finished writing. I'm not sure I could have planned it better! I held all the worldbuilding in my head as I was writing: not just the setting and magic, but notions about the world's politics and rivalries and languages. Some of it seeped through in the final telling, and some of it did not. I even held a map in my head of the journey Ananna and Naji take during the course of the story. I've always been one to do things backwards, and so only recently have I begun putting some of those thoughts down on paper, just like my college friend — although I've only filled a page or two of my sketch pad, not a three-ring binder.
Author Bio:
Cassandra Clarke is a speculative fiction writer and occasional teacher living amongst the beige stucco of Houston, Texas. She graduated in 2006 from The University of St. Thomas with a bachelor's degree in English, and in 2008 she completed her master's degree in creative writing from The University of Texas at Austin. Both of these degrees have served her surprisingly well.
During the summer of 2010, she attended the Clarion West Writers Workshop in Seattle, where she enjoyed sixty-degree summer days. Having been born and raised in Texas, this was something of a big deal. She was also a recipient of the 2010 Susan C. Petrey Clarion Scholarship Fund.
The Assassin's Curse will be published in October 2nd by Strange Chemistry.I had also managed to get my hands on an electronic ARC and am done with reviewing it as well.You can check out my review of The Assassin's Curse HERE .And here's a bit about the book so that you can get familiar with it:
Ananna of the Tanarau is the eldest daughter of a highly-ranked family in the loose assortment of cutthroats and thieves in the Pirate's Confederation. When she runs away from the marriage her parents have arranged for her, they hire Naji the assassin to murder her.

When a mysterious woman in a dress shop offers her magical assistance for dealing with the assassin, Ananna accepts. She never went in much for magic herself -- she lacks the talent for it -- but she's not quite ready to die yet, either. Unfortunately, the woman's magic fails.

Fortunately, Ananna inadvertently saves the assassin's life in the skirmish, thus activating a curse that had been placed on him a few years earlier. Now, whenever her life is in danger, he must protect her -- or else he experiences tremendous physical pain. Neither Ananna nor the assassin, Naji, are pleased about this development.

Follow Ananna and Naji as they sail across the globe, visiting such mysterious places as the Court of Salt and Waves, in their desperate effort to lift the curse. Soon they will discover that only by completing three impossible tasks will they be able to set themselves free.