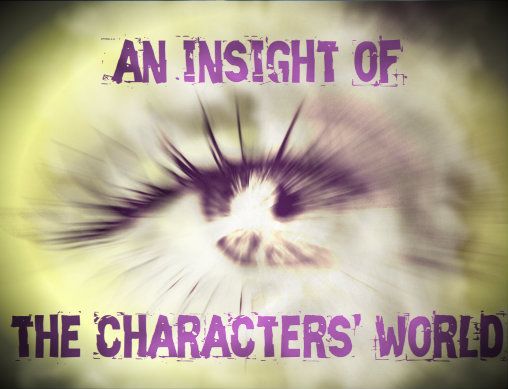 This is a feature where I ask authors to discuss about the background of their books
and share their experiences in creating the world
in which the characters are portrayed.This feature is mainly meant for authors who write dystopian,fantasy and historical YA novels.For more information on how this feature works,Click HERE .
I would like to thank D.D. Chant,author of The Promise, for agreeing to do such a wonderful guest post.Here's her Insight of The Characters' World in The Promise.
I love historical romance.

I remember the first HR I ever read, it was 'The Convenient Marriage' by Georgette Heyer and I was hooked! Victorian, Edwardian, Regency, Medieval…I loved them all!!!

But what was it that I loved so much about these stories???

Obviously I loved the romance, the adventure but that is true in any book whatever genre. And then it hit me, it's the same thing that I love about post apocalyptic and futuristic stories: I love seeing the huge difference between the world I'm reading about and my own world and yet still seeing similarities too.


But why Saxon?


I'll be honest and say that I didn't know at first what period of history I was going to choose to set The Promise in. I wanted something different and unique, something unusual and after reading up on the Saxons I realised that I had found the perfect setting.


The period in Saxon England after the Romans had left was a very fascinating; King Ine of Wessex, the King that Rafe serves, was Christian and his laws reflected that fact. There were huge tensions between the different Kingdoms making it a writer's paradise when it came to intrigue.


The time period was also very mindful of women and gave them a great deal of care that was missing from later times, which meant that Adele would have had a lot more say in her marriage and her life in general than women in future time periods when she would have basically been a method of transferring land and money to create an alliance between families. It is also suggested that well born women could be very powerful and well educated, and also that in some cases they could inherit. Which is obviously not what you expect from 'The Dark Ages'!!!


I have deviated from fact in some place: in the story I state that Whitred of Kent died while Ine was still ruling...that is incorrect as King Ine abdicated to make a pilgrimage to Rome and Whitred didn't die until the following year.
But it was necessary for the plot of my story.



Also I've given Whitred a daughter although I can find no evidence that he had one and filled in the blanks: I know that he had three sons and three wives, but cannot be sure which son(s) belonged to which wife.
The Promise was originally a standalone book, but by the time I had introduced Finan and Leofric I knew that there was more to this story than I had planned. I wanted to hear more about them and what would happen to them next. I also found myself interested in Daegmund and Anlaf of Gradock despite the fact that I had only planed them to have a small part in the story. Now I'm hoping to give them their own books in the Lady Quill series!



To everyone who has read my book, thank you so much for taking a chance on my story and I really hope you liked it and want to know what happens next.
To anyone thinking about reading my story: go for it!!! Lol!
Author Bio:
Hi everyone!

My name is Dee Dee, I'm twenty five and I live in a beautiful part of Devon, England with my family. I have a younger sister, Amy who is a brilliant guitar player, some chickens, Duck, geese, pheasants, a cat (that adopted us when we moved in!!!) and some Koi.

Broken City is actually my second novel. My first, as my Aunt so delicately put it, was crazy but in my defence I was only sixteen at the time. On the plus side I learnt a lot (or so I hope) and two years later 'Broken City' was finished. Due to the support I have received from everyone I have just started work on the next in the Broken City series!

I have written another book 'The Promise', which is set in Saxon England it's the beginning of a series and I have just finished my third book which is set in the distant future and is also the start of a series. It will be available for purchase early next year!!!

I really hope you enjoy reading my books as much as I enjoy writing them.

I love reading and have a kindle: I read almost anything with adventure and romance in it! I also like to cook and wear impractical high heels!!! And as you might have noticed I have a horrible addiction to exclamation marks!!!

D.D. Chant
I have already reviewed The Promise,and found it to be quite wonderful.You can check out my review HERE.Here's a bit more info. on The Promise so that you can get familiar with it:
Dear Reader,

I wish to tell you a tale that began with a promise destined to change the lives of many.

When only a child, Lady Adele of Berron lost her family during a dreadful battle and was betrothed to a stranger.

Lord Rafe of Valrek, only a boy himself when the battle of Calis raged, grew to be a feared warrior and trusted advisor to his King. But sadness filled his past and Adele served only to remind him of all he had lost.

However the promise that bound these two together caused great anger to some.

What, Dear Reader, happened in those days of treachery and darkness? Incline your ear that I may whisper the secrets that you so desire to hear......

Lady Quill