Showcase Sunday is a weekly meme hosted by
Books,Biscuits and Tea
and its aim is to showcase our newest books or book related swag and to see what everyone else received for review, borrowed from libraries, bought in bookshops and downloaded onto eReaders this week.
So here's my haul this week.
Bought:
My dad bought these for me when he was away on his business trip to Hong Kong.The House Of Silk is a Sherlock Holmes novel written by Anthony Horowitz(I'm a HUGE fan of his Alex Rider series). The other one is not a Sherlock Holmes novel but is something similar(Didn't read the blurb properly yet). I'm definitely reading The House of Silk one first.It sounds awesome!
I have been wanting to read this for a long time.Thank you Jennifer Archer for the ARC! :)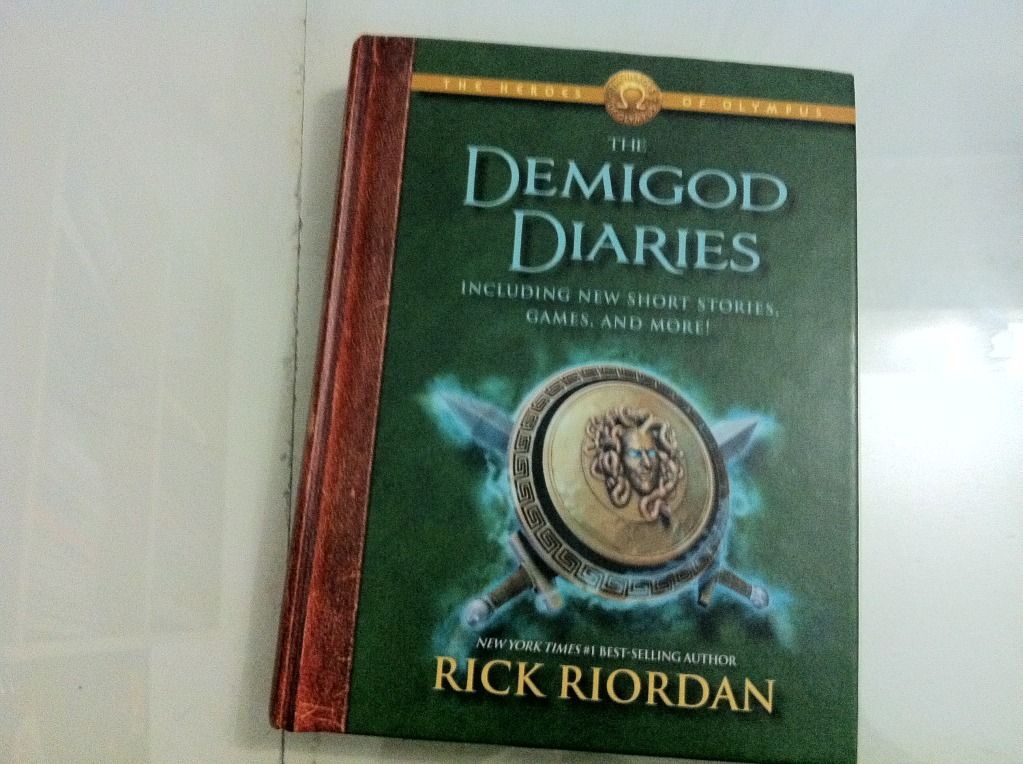 This one's absolutely delightful!I'm halfway through this and it even contains a short story written by Mr.Riordan's sixteen year old son.A perfect way to freshen up before The Mark Of Athena comes out.Thank you so much Suni for letting me borrow this!She's really awesome for a ten year old. ;)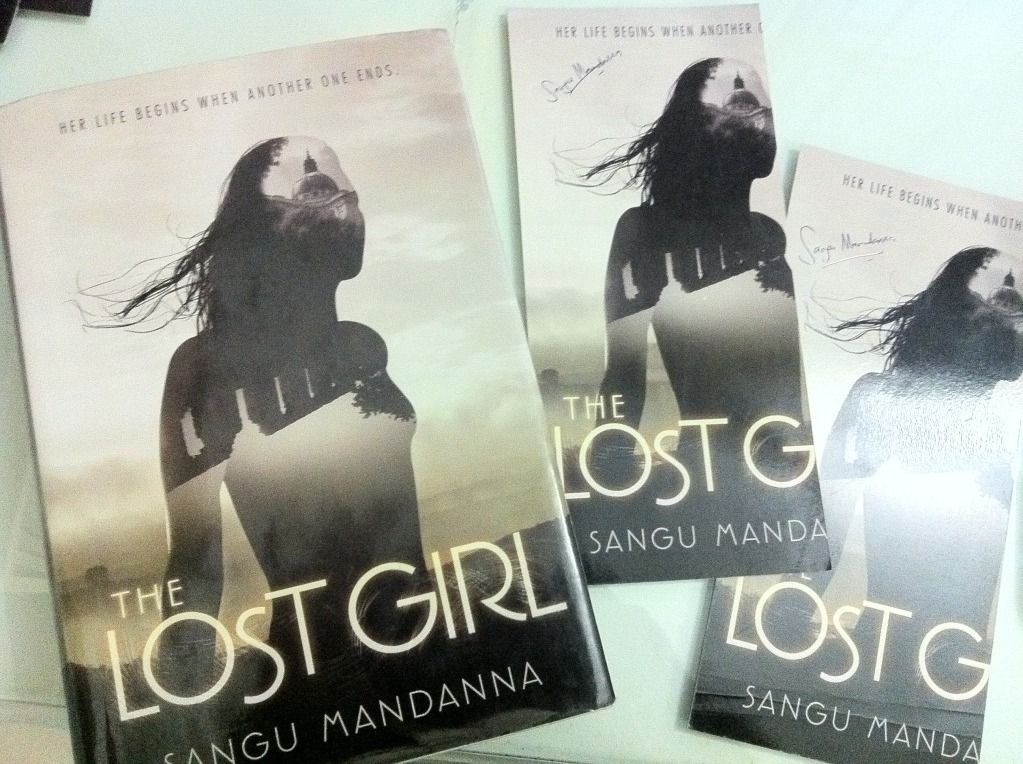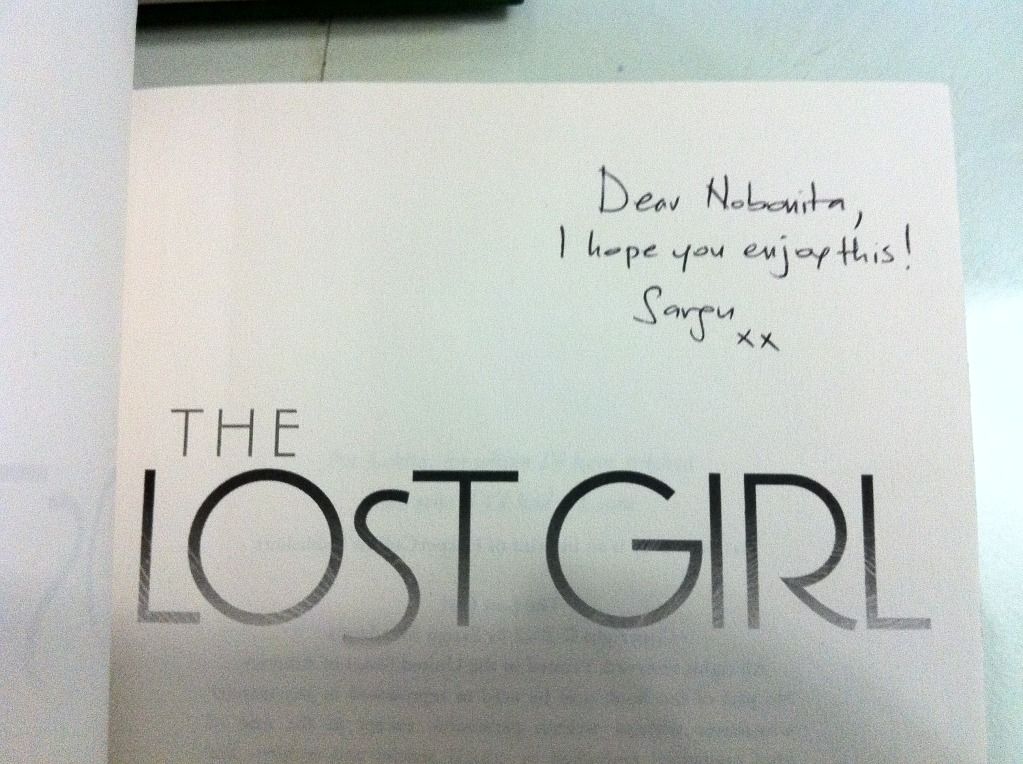 I won this in a giveaway thanks to Pam@Jellylovesbooks.I'm done with reviewing it and am having a giveaway at my blog as well,though it's Asia only.Absolutely wonderful!You guys should definitely check it out ^^. P.S,for my review and giveaway,check out this link: http://perrytheplatypus1102-3daydreamer3.blogspot.com/2012/09/book-review-giveaway-lost-girl-by-sangu.html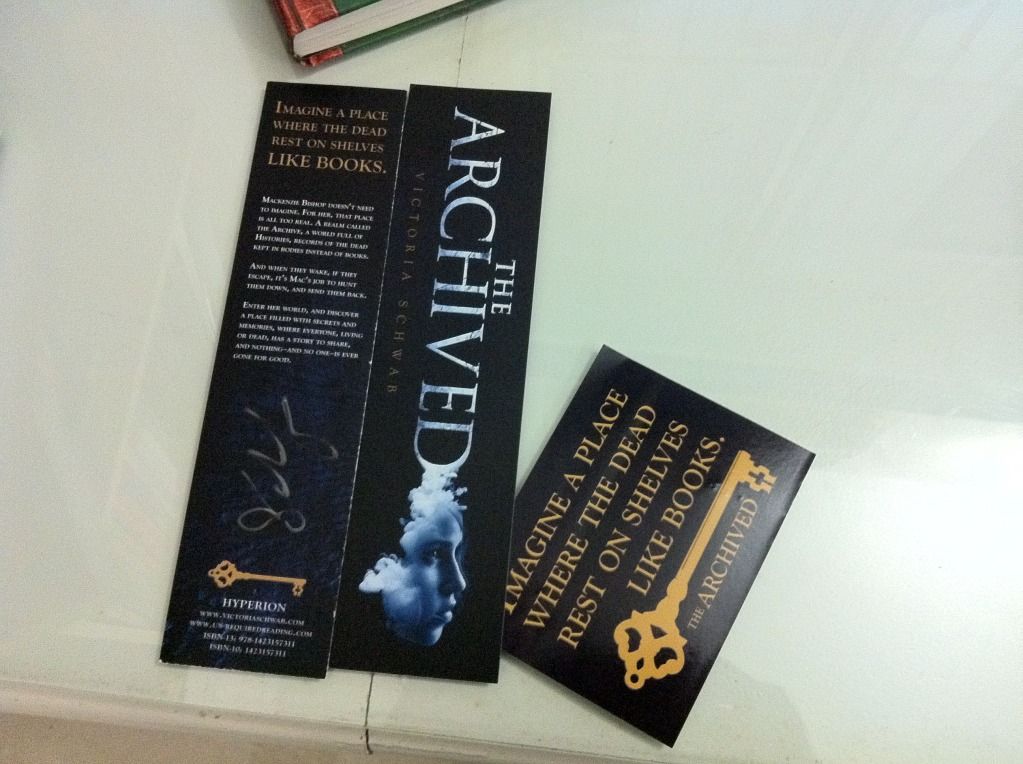 Victoria Schwab had this mini quiz of Archived at her blog and whoever got the answer right would get two signed bookmarks and a sticker.I guess I did,because otherwise I wouldn't have found this in my mailbox. :)
And last but not least,some more Super Sweet swag thanks to Rachel Harris!Since I have so many of them now,I've decided to give some away for my 250+ follower giveaway.Check out this link if you'd like to try your luck in getting them. :) http://perrytheplatypus1102-3daydreamer3.blogspot.com/2012/09/250-followers-giveaway-intl.html
So that's it!What's your haul this week?Just leave the link to your post in comments.Happy Sunday! xoxo