Books,Biscuits and Tea
and its aim is to showcase our newest books or book related swag and to see what everyone else received for review, borrowed from libraries, bought in bookshops and downloaded onto eReaders this week.
Oh yes,I have a wonderful haul to share with you this week.I just returned from Thailand yesterday (yes,I know,I went there this summer too) and as usual,did a whole lot of book shopping.This time we went to Phuket and let me tell you,the beaches there go absolutely crazy during the 31st night.It's really hard finding your way around during that time.But nevertheless,we had fun,even more than we did in the summer since we also had family friends who joined us in this trip.But moreover,here is a glimpse of my haul from Thailand:
Crazy,right?Here are some shots of all the books up close:
I'm not really into parodies but in case of the Percy Jerkson one I decided to give it a shot since it looked interesting. :D And I'm a HUGE fan of Percy Jackson.
I already got an ARC of this exact edition from Random House U.K but I just couldn't help buying a finished copy for myself,even though my brother said that it was stupid of me to buy another copy of a book which I already have.He's pretty nosy. :P But the finished copy's just sooo pretty!!! XD
I've just finished reading The Raven Boys and to be honest,this is the only book by Maggie Stiefvater which I finished reading and actually liked.I don't know why but I was never able to get into any of her other books.The only other books I've tried reading were Shiver and The Scorpio Races but then figured out that they weren't really my type.
I liked the U.S cover of this book better but since the store didn't have that in paperback and hardcovers take up a lot of weight I settled for this one instead.After all,the story inside is the same. :)
I've been waiting to read this for sooo long! XD It's been on my wishlist since the beginning of 2012.My prayers have finally been answered!
I bought OPAL and ONYX for a friend of mine since she's a huge fan of the LUX series but found out that she already got both books from someone else so I'm planning on keeping these for myself or maybe giving it away to someone else.Might be the perfect opportunity to start this series.
The picture above is a wrapped version of an awesome book for a certain someone who has a birthday coming up.I won't mention his/her name or the name of the book in case he/she checks out this post (extremely rare,but I don't want to take my chances) but I will say that it does have an awesome cover! :D
And last but not least,I had a surprise package waiting for me when I came home from my Thailand trip yesterday.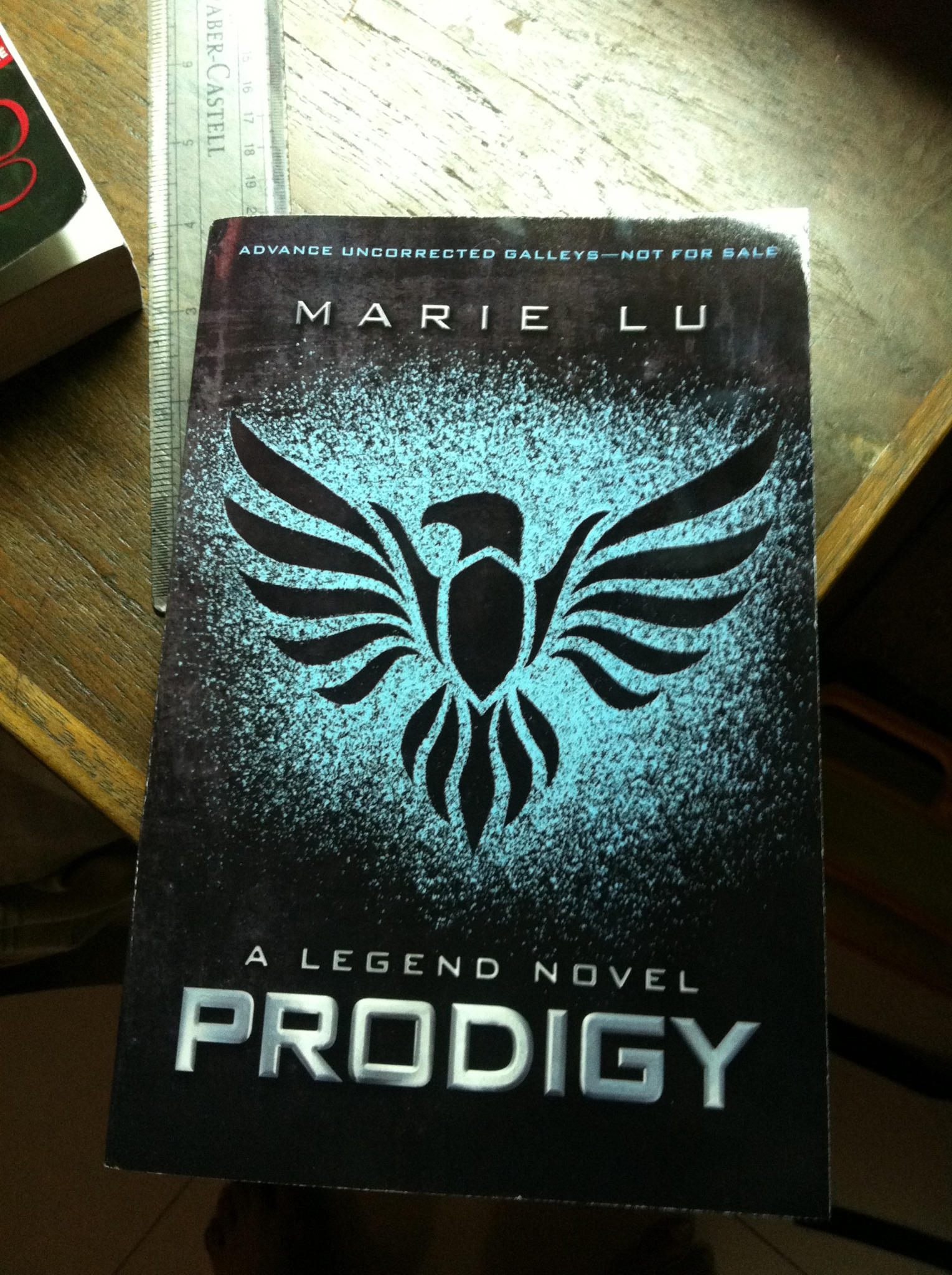 EEEP!!! XD I traded this with another blogger for my ARC of THE SHADOW GIRL and have been waiting forever for this to arrive.Thank you Lyndsey from http://www.strangemore.com/ !
So what's your haul this week?Leave the link in comments so that I can check it out!Happy Sunday!