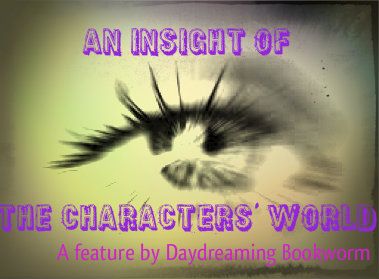 This is a feature where I ask authors to do a guest post discussing about the background of their books and share their experiences in creating the world in which the characters are portrayed.For more info on this feature,click HERE.
Megan Shepherd is here at my blog today as a part of this feature to discuss about her debut Gothic YA,The Madman's Daughter ,which releases on January 29th.If you've already checked out yesterday's review,then you know how much I loved that book.Now here's your chance to get an insight

of the book's world,from the author herself!
THE MADMAN'S DA

UGHTER

by

MEGAN SHEPHERD
In the darkest places, even love is deadly.

Sixteen-year-old Juliet Moreau has built a life for herself in London—working as a maid, attending church on Sundays, and trying not to think about the scandal that ruined her life. After all, no one ever proved the rumors about her father's gruesome experiments. But when she learns he is alive and continuing his work on a remote tropical island, she is determined to find out if the accusations are true.

Accompanied by her father's handsome young assistant, Montgomery, and an enigmatic castaway, Edward—both of whom she is deeply drawn to—Juliet travels to the island, only to discover the depths of her father's madness: He has experimented on animals so that they resemble, speak, and behave as humans. And worse, one of the creatures has turned violent and is killing the island's inhabitants. Torn between horror and scientific curiosity, Juliet knows she must end her father's dangerous experiments and escape her jungle prison before it's too late. Yet as the island falls into chaos, she discovers the extent of her father's genius—and madness—in her own blood.

Inspired by H. G. Wells's classic The Island of Dr. Moreau, The Madman's Daughter is a dark and breathless Gothic thriller about the secrets we'll do anything to know and the truths we'll go to any lengths to protect.
ABOUT THE AUTHOR: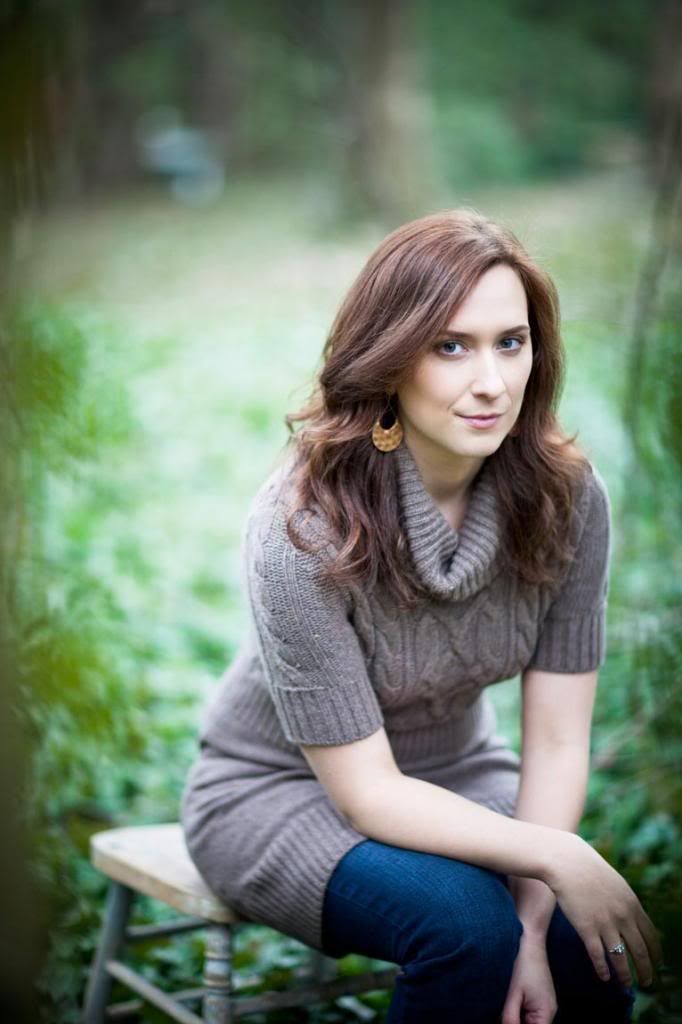 Megan Shepherd grew up in her family's independent bookstore in North Carolina. An avid reader and world traveler who spent several years in the Peace Corps, Megan now lives with her husband in Asheville, North Carolina. The Madman's Daughter is her first novel. You can visit her online at www.meganshepherd.com. She is represented by Adams Literary.
Contact Info:
Twitter
Website
Here's Megan's guest post on worldbuilding.Enjoy!
Re-imagining a classic is always a challenging endeavor.

My book, The Madman's Daughter, is a spin on HG Wells' novella The Island of Doctor Moreau, as told from the doctor's 16 year old daughter's perspective. I went through several possibilities for the retelling. I could set it in modern or futuristic times, but I didn't see how that would radically add to the story, and I felt the 1996 movie with Marlon Brando and Val Kilmer had already tackled that. I then realized that a female perspective was lacking from HG Wells' book. That led me to ask the question, "What if the doctor had a daughter? How would this basic story idea look from her perspective?" So I decided to keep a similar setting: 1890s, on a tropical island in the South Pacific.

However, it was important to me that I not simply reuse the same setting Wells had used. After all, two people who live in the same city might have vastly different perspectives on the place they call home. So I gave Juliet Moreau a rich backstory in London, and then continued her story on Moreau's island, but rather than tell it from an adult male's perspective, I described the setting from the perspective of a teenage girl who had never traveled before and only learned about the world in books. I was well suited for this task; when I was 16 years old, I studied abroad for a year in Costa Rica, spending much of my time horseback riding on the beach, swimming in the ocean, and hiking through rainforests. So a lot of my source material for world-building on the island came from my own teenage firsthand experience.

The London scenes were more challenging to write, since at the time I had never been there. But since the sequel is entirely set in London, I knew I needed to go. In April, my husband and I traveled to London for a week and took Jack the Ripper tours, haunted London tours, and explored all the dark and historical areas where my characters would live and work. I've since decided that I should set all my books in exotic locations, to give me an excuse for in-person world-building research!

I'm hoping that readers come away from The Madman's Daughter feeling as though they've visited the 19th century themselves, knowing what it felt like to be a woman at the time in a man's world.
Megan was generous enough to donate some Madman's Daughter swag for you guys.Picture of the swag is given below.
The swag includes signed bookmarks and custom-made "Sweet Madness" tea inspired by The Madman's Daughter book.
Enter the giveaway via the rafflecopter widget below and make sure to check the Terms And Conditions on the widget before entering!Good Luck! :)
a Rafflecopter giveaway