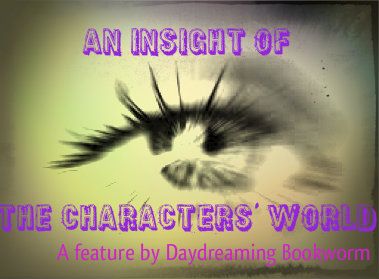 This is a feature where I ask authors to do a guest post discussing about the background of their books and share their experiences in creating the world in which the characters are portrayed.For more info on this feature,click HERE.
Today,Lenore Appelhans stops by at my blog to share her

experiences

in creating the characters' world for her debut,LEVEL 2,which comes out on January 15th.Here's a bit of info on herself and her debut

novel.
LEVEL

2
by
LENORE APPE

LHANS
Since her untimely death the day before her eighteenth birthday, Felicia Ward has been trapped in Level 2, a stark white afterlife located between our world and the next. Along with her fellow drones, Felicia passes the endless hours reliving memories of her time on Earth and mourning what she's lost—family, friends, and Neil, the boy she loved.

Then a girl in a neighboring chamber is found dead, and nobody but Felicia recalls that she existed in the first place. When Julian—a dangerously charming guy Felicia knew in life—comes to offer Felicia a way out, Felicia learns the truth: If she joins the rebellion to overthrow the Morati, the angel guardians of Level 2, she can be with Neil again.

Suspended between Heaven and Earth, Felicia finds herself at the center of an age-old struggle between good and evil. As memories from her life come back to haunt her, and as the Morati hunt her down, Felicia will discover it's not just her own redemption at stake… but the salvation of all mankind.
ABOUT THE AUTHOR:
Lenore Appelhans is the debut author of a YA novel LEVEL 2 (due January 15, 2013 from Simon and Schuster BFYR in the US, Usborne in the UK and Allen & Unwin in AUST/NZ) as well as a picture book CHICK-O-SAURUS REX (under the name Lenore Jennewein) with her husband, illustrator Daniel Jennewein (due Summer 2013 from Simon and Schuster BFYR). To date, she has visited nearly 60 countries and have stepped on every continent except Antarctica. She currently live in Frankfurt, Germany.
Contact Info:
Goodreads
Here's her awesome guest post on her experiences in creating the world of LEVEL 2.
Thanks for stopping by and sharing your insights,Lenore!And this guest post also comes with a giveaway!!!!Lenore is giving away a signed copy of LEVEL 2 (Australian Edition) along with some signed LEVEL 2 postcards.Enter using the rafflecopter below.Giveaway is INTERNATIONAL.For other rules,check Terms And Conditions on rafflecopter widget.
a Rafflecopter giveaway